Mountain Partners Interview series: Julian Teicke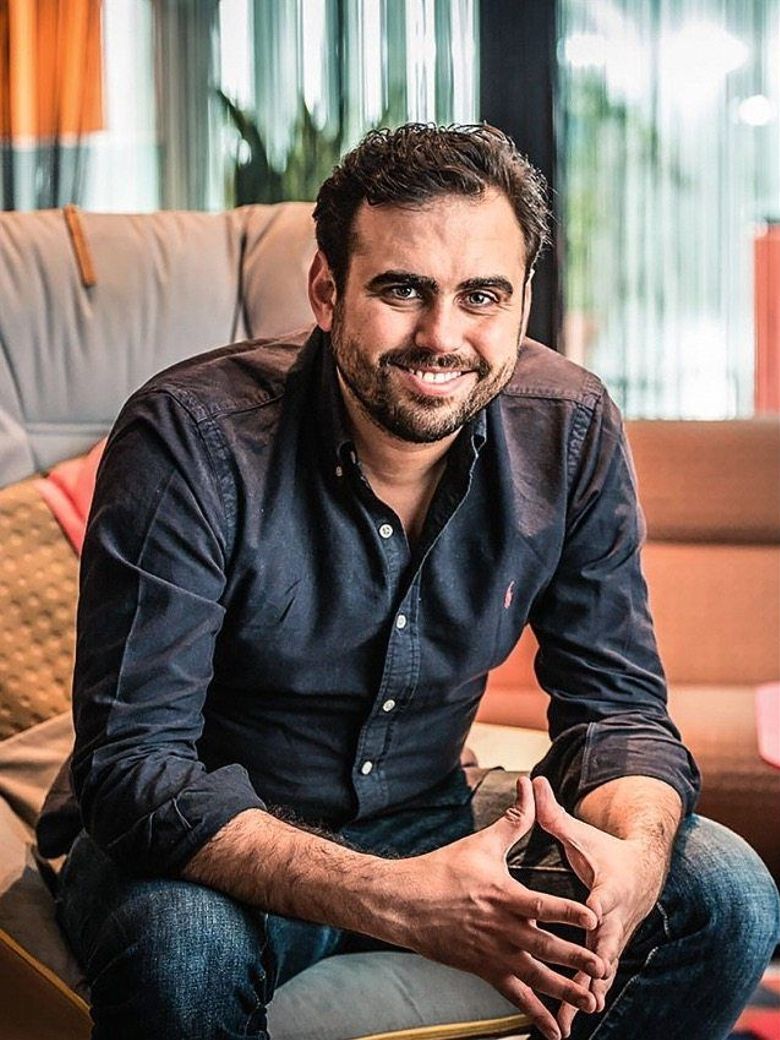 Every year, we are privileged to meet extraordinary people during the annual Mountain Partners Entrepreneurs' Day by the beautiful Lake Tegernsee. It is our pleasure to share our discussion with you. Today, we meet Julian Teicke. Julian is a German-born entrepreneur. He is best known as founder and CEO of the Wefox Group, an online insurance management platform that facilitates communication between insurance brokers, insurance companies, and customers.
MP: Mr. Teicke, you started with a seed funding of EUR 5.5m and are now already reaching EUR 125m for Series B funding, which probably makes completely different demands on the CEO and the fundraiser. What was most important with the seed and how do the requirements for you change from Series A to Series B?
JT: The seed round was rather uncoordinated, but had a happy result. We originally had a term sheet from an investor, but he left at the last second. Suddenly, we were left with no money. We noticed that our current CEO didn't have the power to fundraise anymore, so I took over and jumped in the cold water as CEO. First, I was supposed to go into operations, as that is where my background lies. The first pitches were terrible, but I was lucky because I got an appointment with Marc Benioff, founder and CEO of Salesforce, who then invited me to San Francisco. I only had half an hour to talk to the Salesforce Venture team, I wanted to pitch both Wefox and the Salesforce Agency. The time was right after the Dreamforce keynote, I was in the executive track. Marc Benioff was on stage with the CEO of Microsoft Satya Nadella and had lunch with the 400 most important customers of Salesforce afterwards. After that I had my pitch, I knew I had to do something extraordinary. So, I went up to him and told him that I didn't understand how he could be on stage with Satya Nadella, when everyone here knew that Salesforce and Microsoft had the same strategy and Salesforce would supersede soon, that made a very good impression on everyone and I did my pitch. That's how we got Salesforce as the lead investor, so we were even oversubscribed for the seed round. It was about proving our business case with the money, this was the first priority: Can we get brokers, can we onboard the customers of brokers, can we get a sustainable value proposition on the customer and on the broker side? Everything was still very startup-like, because I was an operational kind of CEO. That has changed with Series A, because it was about a much larger sum of money, but also about something new, which we naturally wanted to prove: Can we build our own insurance company, and moreover, make it the biggest one in the world?
"I am very operative and like to dive deep into topics and I had to learn to delegate. How can I exert any influence at the end of the day?"
MP: How has your role evolved from that moment in time?
My role changed accordingly because I hired two new CEOs, Tasos at Wefox and Stefan at One. This of course changes my role enormously; I am very operative and like to dive deep into topics and I had to learn to delegate. How can I exert any influence at the end of the day? I like the picture of a raw egg. If you hit it from the outside, it breaks. If you brood it gently, it hatches and life emerges. I had to learn that it's not about pressure, it's about understanding what the needs of the people around you are. Then they can achieve their own maximum performance. This is how you can give them confidence while still providing guidance. That's what we did for the Series A. We then managed to do, launched the insurance last year and built it up very successfully. This fundraising was of course a completely different one, because it was done from a different perspective. I now have much more freedom to think about where the company is headed to and how exactly we can become the largest insurance company in the world. Since I had a strong team on one side that was building tractions and on the other side had clarity about the vision, I knew we had to go big. So, we started this fundraising round in September 2017. We were building a case with an EUR 240m investment case together with Softbank Vision because I was really convinced by their investment strategy. However, we didn't have any contact with them, so I thought about how everything could work out. I went really deep into the scenario of what the next few months will look like and that's exactly how it happened, I met Softbank guys, they told me to fly to Japan. Like that, quite a journey begun. In the end that led to us getting pretty good investors. So, the LP from Softbank Vision. I actually have to redefine my own role every few months. I don't do this alone, I have a personal coach who constantly helps me to reflect, to strengthen the vision where we want to go as a company. One day a month I take out completely and deal only with myself and focus on our next steps. We're working alongside Wefox and One to build the largest insurance group in the world. We need to connect One and Wefox. To do so, we have built a tech platform over the last 12 months that allows One to analyze the data on the Wefox platform. It allows insurance companies to drag and drop the elements of their insurance products and adjust them to individual needs. Thus, a sales campaign can be launched in real time. You can customize, stop, boost, etc. your campaigns. This worked very well for One.
"We're not destroying the other insurance companies; we're just changing their role"
MP: can you tell us more about this program?
The program is called Nexus and over the next 12 to 24 months, we'll be adding more insurance companies to the platform and giving them the ability to analyze customer data to customize their products in seconds, not months, and see their sales in real time. In addition to Wefox, we also offer other digital distribution channels, for which we also have an API. We've heard of companies that have millions of users in the interface who want a stripe-like API where they can integrate modular products into their customer experience. But if we sit down with established insurers, then nothing happens, so we have a high demand. Ultimately, we already have a pipeline without even having started. For example, about those who want to integrate flexible accident insurance. This will give insurance companies access to completely new sales opportunities, which will lead to much greater flexibility in the sales channels that all major insurance companies will want to access at some point. As a result, we are in a USD 8t market in the long run. We're not destroying the other insurance companies; we're just changing their role. My role will be to build a small team, build my own business unit and actually start again from scratch, in other words again in the start-up phase. I see my task above all in developing the culture, selecting the right values and the right people.
"I think we, at Wefox, are where we are now because we are constantly striving for growth."
MP: Many leaders succeed with the step from 1 to 25 people, while they don't do nearly as good with step from 25 to 100, and sometimes, another leader is needed.
JT: Well, every change means pain. You have 2 possibilities, either you run away and are satisfied with the 25 people, or you fight through rejection, reach and overcoming your limits, condemnation and learn to deal with it. Whoever is willing to endure this kind of pain can do it. This is also not limited to entrepreneurship, but also reflects the individual demands people have in life. Life in the Comfort Zone is pleasant because everything is predictable and one understands the processes. I think we at Wefox are where we are now because we are constantly striving for growth. Of course, humans have an urge for protection and risk aversion, which is why it has survived. But when you overcome that instinct and strive for personal growth, you have a much more fulfilling life.
MP: Thank you, Julian!