Berlin-based fintech Myos raises €10 million for its lending platform for merchants
Berlin-based startup Myos, a fintech that provides merchants with working capital, has raised €10 million from Mountain Partners, Berlin Technologie Holding, Avala Capital and renowned business angels such as the founders of Raisin, Tim Marbach and Gerald Schönbucher.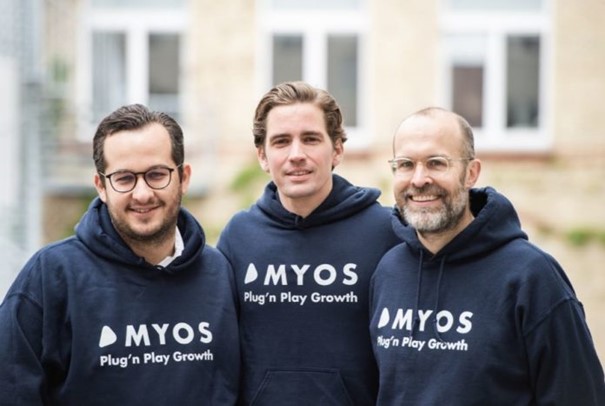 Myos enables flexible and fast financing to prevent retailers from experiencing delivery bottlenecks, allowing them to expand their assortment and grow significantly faster. Merchants can receive liquidity up to seven-digits from Myos, flexibly and without guarantees. The only condition is that the financed products will also be sold on online marketplaces like Amazon, Alibaba or eBay. This lets Myos evaluate them with its proprietary disruptive risk scoring model.
By leveraging the transparency and availability of data on e-commerce platforms, Myos evaluates credit risk based on sales potential of trading products. The financing is fast, risk-free and highly flexible – without annuities, personal guarantees or impact on credit scores. An algorithm allows automated scoring and financing on a global scale to enable boundless growth for its customer base. In addition to refinancing loans, Myos intends to use the funding to further develop its platform, especially its AI-based scoring technology.
You can find the article at this address.