Mountain Nazca announces its exit from Kavak and Creze
The VC fund Mountain Nazca announced its exit from Kavak, the platform for buying and selling used cars. Its participation in the company led by brothers Carlos and Loreanne Garcia Ottati and Roger Laughlin Carvallo was acquired by General Atlantic and the Japanese bank SoftBank.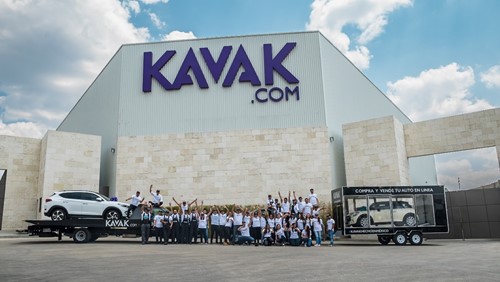 With this disinvestment and that from Creze, a firm that offers loans to SMEs, in December, Mountain Nazca becomes the first fund in Mexico to return 100% of its assigned capital, preferred stock and additional return.
Both exits jointly distributed more than $1.2 billion pesos to its investors. The fund still has the vast majority of the assets of its first fund to be monetized, such the private transportation firm Urbvan and the scientific research platform Miroculus, among others.
"Lori, Carlos and Roger are a sample of the new generation of leaders in Mexico and Latin America. Their achievements serve as inspiration for all of us who were part of this adventure. The results are incredible, but even more incredible is the fact that as a fund and industry we are on the way to replicate them frequently," said Hector Sepulveda, managing partner of Mountain Nazca.
Carlos Carlos García, CEO of Kavak, highlighted the dedication and support that the fund provided them during the four years that they were part of their portfolio. "They have been there through all the ups and downs and have the super power to always make difficult times easier," he said.
Mountain Nazca remains active in the entrepreneurial ecosystem in Latin America through a second fund, which includes companies such as Albo, Jüsto, Truehome, Ben & Frank and Crehana.
You can find the article at this address. 
https://www.mountainnazca.com/