Lingoda and Cambridge Assessment English reinvent English tests
Lingoda, the online language school when it comes to customer trust, and Cambridge Assessment English, the key authority on English qualifications, now offer easy and flexible access to language tests together. Students can take the Linguaskill Test from Cambridge online with Lingoda and receive their results within three working days. The results are recognized by numerous employers, educational institutions and government agencies worldwide.
The Linguaskill Test, for which Lingoda is now a global provider, uses state-of-the-art artificial intelligence to provide students with faster and more accurate language tests. Remote supervision of exams also ensures their legitimacy.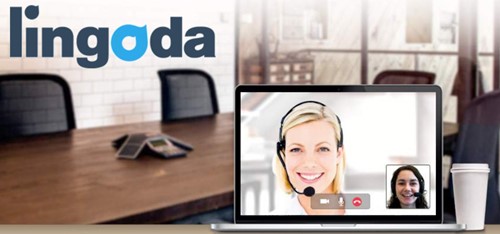 "We are delighted to be working with an institution as renowned as Cambridge Assessment English," says Michael Shangkuan, Managing Director at Lingoda. "Flexibility is a central aspect of the language learning experience at Lingoda, and during this difficult time we have seen how important this is. Together with Cambridge, we want to offer students a serious, safe and at the same time flexible way to check their English level. They can take the test from anywhere without being restricted by fixed test dates".
Similarly, Monika Nagelhofer, Marketing Manager for DACH at Cambridge Assessment English, says, "By offering the Linguaskill Test in combination with remote supervision of the tests, Lingoda gives English learners worldwide the opportunity to prove their English skills from the comfort and flexibility of their home."
The cooperation is in line with Lingoda's strategy to create a unique online learning experience for language students. With over 450'000 online hours per year, available live and around the clock, and supervised by over 1000 qualified native-speaking teachers, language learning with Lingoda will be easy, convenient and accessible for everyone.
You can find the article at this address.